---
WINDSOR TOWNSHIP COMMUNITY
Roadside Clean-up Day – Volunteers Needed!

SATURDAY, JUNE 18TH 2022
Meet at the Dimondale Elementary School Parking Lot at 9:00 am
Hot Dogs, chips & beverages will be provided at 3:00 pm
in the Dimondale Elementary School Parking Lot
Sign up by contacting Jim Bogi at 517-604-3334
---
Recycling Events & Special Collection Programs
---
COVID-19 (Novel Coronavirus)
For information on the COVID-19 outbreak, including COVID-19 vaccine information, visit Barry Eaton County Health Department's

Coronavirus page

.
For the latest news and information related to COVID-19 in Michigan please follow the State of Michigan's response by visiting: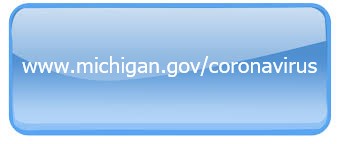 ---
SUPERVISOR
Kern Slucter
Office Hours:
by appointment
Address:
300 W. Jefferson Dimondale, MI 48821
Phone:
(517) 648-3528
Email:
supervisor@windsortownship.com
ASSESSOR
Peter Preston
Office Hours:
Tuesday
9:00 – 4:00 &
Other Hours by appt.
Address:
300 W. Jefferson Dimondale, MI 48821
Phone:
(517) 646-0040
Email:
windsorassessor@gmail.com
TREASURER
Sue Fritts
Office Hours:
Monday – Friday
9:00am – 4:00pm
Address:
405 W. Jefferson Dimondale, MI 48821
Phone:
(517) 646-0772
Fax:
(517) 646-7061
Email:
treasurer@windsortownship.com
CLERK
Lisa Rumsey
Office Hours:
Monday – Friday
9:00am – 4:00pm
Address:
405 W. Jefferson Dimondale, MI 48821
Phone:
(517) 646-0772
Fax:
(517) 646-7061
Email:
clerk@windsortownship.com
Emergency Services
Address:
Building 300 W. Jefferson Dimondale, MI 48821
Phone:
(517) 646-0893