Taking Applications to hire Full-Time and Part Time Firefighter/Paramedics/EMTS
Windsor Township Emergency Services is accepting applications and has openings for both Full and Part Time Firefighter/Paramedics and EMTS. These positions work either 12 or 24 hour shifts depending on which position(s) are filled.
The Emergency Services department provides coverage for the Citizens of Windsor Charter Township, the Village of Dimondale Michigan as well as those that travel thru it with 6 miles of I-96 and I-69.
Windsor Charter Township offers competitive salaries based on experience and variable work hours for part time.
Full-Time employees are offered Competitive Salaries based on experience, paid Health Care Benefits with no employee match, 401A retirement with Township Match, Holiday Pay for employees working them, Vacation and sick time paid accrued per pay period.
Free Continuing Education Credits, BLS and ACLS certifications for employees.
Apply in person at the Emergency Services Building @ 300 W. Jefferson, in Dimondale, Michigan.
Applicant Requirements:  State of Michigan Licensed, Paramedic or EMT, State of Michigan Certified, Firefighter I and II or willing to attend the class.  Hazmat Ops Certified, Current ACLS and or BLS Card, Holders Must possess valid Drivers License, Must have MJFTC Drivers Training Certification, Must pass background check, Must pass physical examination.
For more information, please contact Chief Phil Miller @ 517-646-0893 – Monday thru Thursday between 8 am and 3 pm
---
Summer Tax Bill Deferment/Delayed Payment
Summer taxes can be deferred on your principal residence until February 14, 2023. To qualify, household income cannot exceed $40,000 for the preceding calendar year, and one of the following must be met:
– 62 years or older
– Paraplegic
– Eligible Service Person, Eligible Veteran, or their Eligible Widow/Widower
– Totally and permanently disabled
A form must be completed and filed before September 15, 2022. If you defer your summer taxes, they will be due and payable by February 14, 2023. To request a form contact Sue Fritts, Windsor Charter Township Treasurer, at 405 W. Jefferson, Dimondale, MI, phone 517-646-0772, or email treasurer@windsortownship.com.
---
For Immediate Release
Tuesday, June 21, 2022
BWL Prepares for Possible Rolling Black-Outs that Could be Imposed by Regional Power Grid Regulator
The Lansing Board of Water & Light (BWL) is preparing for rolling black-outs that could be imposed this summer by the regional power grid regulator because of energy shortages outside of BWL's service territory.
The Mid-Continent Independent System Operator (MISO) is the regional regulator which oversees the power grid for all of a portion of 15 states, including Michigan. MISO recently warned of the possibility of energy shortages this summer during times of peak demand when the weather gets hot which could result in "load sheds," or rolling black-outs. Load shedding is the deliberate shutdown of electric power in a part of a power-distribution system, generally to prevent the failure of the entire system when the demand strains the capacity of the system.
"The BWL has a legacy of generating plenty of energy to supply our customers, however, if directed by MISO to load shed, we'll be required by law to follow instruction," said BWL General Manager Dick Peffley. "We're just as frustrated as customers will be at the potential for these black-outs, however, there's unfortunately nothing within our control to prevent these from happening. I'm frustrated that despite BWL's successful strategic planning for our energy needs, our customers still potentially face the consequences from the lack of power resources elsewhere."
The BWL will have 30 minutes after being notified by MISO to begin shedding load. If load shedding is required, customers can expect outages to last approximately 20 minutes. BWL will issue a general statement, however, customers would not receive advance notice of their outage for security reasons. Critical services such as hospitals and emergency responders would not likely be impacted.
"We hope to minimize the impact to our customers as best as possible, but we'll need their support to reduce their energy impact," said Peffley.
To reduce energy demand and help prevent black-outs, customers can conserve energy to assist in preventing black-outs by doing the following:
Defer large uses of energy to first thing in the morning or the evening when it's cooler out
Turn off or limit air conditioners
Defer laundry or cooking until later
Don't charge electric vehicles until after dark
Turn off any unneeded lights and electronics
MISO suggests the leading reasons for the energy shortage include electric production facilities retiring, an increase in energy usage from the pandemic and expected higher summer temperatures.
---
Recycling Events & Special Collection Programs
---
COVID-19 (Novel Coronavirus)
For information on the COVID-19 outbreak, including COVID-19 vaccine information, visit Barry Eaton County Health Department's

Coronavirus page

.
For the latest news and information related to COVID-19 in Michigan please follow the State of Michigan's response by visiting: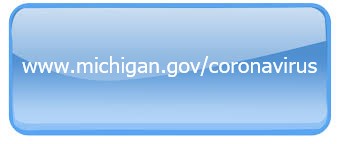 ---
SUPERVISOR
Kern Slucter
Office Hours:
by appointment
Address:
300 W. Jefferson Dimondale, MI 48821
Phone:
(517) 648-3528
Email:
supervisor@windsortownship.com
ASSESSOR
Peter Preston
Office Hours:
Tuesday
9:00 – 4:00 &
Other Hours by appt.
Address:
300 W. Jefferson Dimondale, MI 48821
Phone:
(517) 646-0040
Email:
windsorassessor@gmail.com
TREASURER
Sue Fritts
Office Hours:
Monday – Friday
9:00am – 4:00pm
Address:
405 W. Jefferson Dimondale, MI 48821
Phone:
(517) 646-0772
Fax:
(517) 646-7061
Email:
treasurer@windsortownship.com
CLERK
Lisa Rumsey
Office Hours:
Monday – Friday
9:00am – 4:00pm
Address:
405 W. Jefferson Dimondale, MI 48821
Phone:
(517) 646-0772
Fax:
(517) 646-7061
Email:
clerk@windsortownship.com
Emergency Services
Address:
Building 300 W. Jefferson Dimondale, MI 48821
Phone:
(517) 646-0893