---
                                                   Windsor Charter Township

Emergency Services
300 W Jefferson St.
Dimondale, MI 48821
(517) 646-0893
                                                    Smoke and Carbon Monoxide Alarms
January 2, 2023
Windsor Township Emergency Services is excited to announce we have partnered with Mi-Prevention to provide smoke alarms and carbon monoxide (CO) alarms free of charge to the residents of Windsor Charter Township and the Village of Dimondale. We do have a limited supplies and will fill as many requests as we can on a first come basis.
These alarms are the 10-year worry free sealed lithium battery.
We will install the needed smoke and CO alarms, provide a home safety survey, assist with escape planning, and other safety information.
If you are interested and in need of the alarms, please complete a Smoke and Carbon Monoxide Alarm Request Form. You can find the request form at:
Windsor Charter Township Office
Village of Dimondale Office
Emergency Services Building,
online at:
Please complete the request form and return to Emergency Services Department or email to assistantchief@windsortownship.com .
If you have questions, please contact Windsor Township Emergency Services at 517-646-0893 and speak to on-duty members.
---
WINDSOR CHARTER TOWNSHIP
MARCH BOARD OF REVIEW
As required by the General Property Tax Act, public notice is hereby given by Windsor Charter Township that the 2023 March Board of Review will meet at the following locations, days and times for the purpose of reviewing the 2023 assessment roll and hearing protests and appeals of assessed and/or tentative taxable values and hearing and deciding on other matters as permitted by law.
ORGANIZATIONAL MEETING
(Organizational meeting only.  Protests or appeals will NOT be heard at this session.)
Tuesday, March 7, 2023 at 9:00 a.m.
PUBLIC APPEAL HEARINGS
Monday, March 13, 2023: 3:00 p.m. to 9:00 p.m.
Tuesday, March 14, 2023: 9:00 a.m. to 3:00 p.m.
Additional dates and times may be added by the Board of Review as necessary.  Such dates and times will be posted at the Township Hall and the Emergency Services Building.
Location:         Windsor Charter Township Emergency Services Building
(Lower level, Township Board meeting room)
300 W. Jefferson St., Dimondale, Michigan
IN-PERSON:  In-person appeal at the above location is available BY APPOINTMENT ONLY.  Please call (517) 919-1566 1566 or email windsorassessor@gmail.com to schedule an in-person appointment.
WRITTEN APPEAL: Written appeals are being accepted in lieu of a personal appearance and must be received no later than March 14, 2023.  Written appeals must provide FORM 618/L-4035. Call (517) 919-1566 or email windsorassessor@gmail.com to OBTAIN THIS NECESSARY FORM. Appeals in writing are to be mailed to: Attn. Township Assessor, 405 W. Jefferson St., Dimondale, Michigan 48821.
An owner's representative must present a letter of authorization signed by the property owner in order to be heard. Taxpayers or their authorized representative may contact the Assessor prior to the Board or Review dates to discuss 2023 assessed or taxable values at (517) 919-1566 or via email at windsorassessor@gmail.com.
Agricultural                                         48.66 / 1.027538
Commercial                                         47.05 / 1.062699
Industrial                                              44.19 / 1.131478
Residential                                           45.09 / 1.108893
Personal Property (all classes)        50.00 / 1.000000
---
AARP FOUNDATION TAX-AIDE PROGRAM
AARP Foundation will provide free tax return assistance and preparation through its Tax-Aide program in Windsor Township Eaton County beginning February 6 and continuing through April 4. The Tax-Aide program is available to anyone, with a special focus on taxpayers who are over 50 or have low to moderate income. You do not even need to be an AARP member!
Windsor Township is pleased to provide the office space and to participate as appointment schedulers for this Tax-Aide Program. This is not a walk-in program. Beginning January 3, you can call Windsor Township at 517-646-0772 to make your appointment. Appointments will be held at the Windsor Township Meeting Room, located in the lower level of the Emergency Services building, 300 West Jefferson, Dimondale, MI 48821.
Some tax returns are outside the scope of the Tax-Aide program. If you have rental property, farmland, run a small business, receive a Schedule K-1, or have multiple transactions on an investment account, Tax-Aide may not be able to assist you with filing your tax return. For those tax situations, it is best to contact an alternative tax service.
---
COVID-19 (Novel Coronavirus)
For information on the COVID-19 outbreak, including COVID-19 vaccine information, visit Barry Eaton County Health Department's

Coronavirus page

.
For the latest news and information related to COVID-19 in Michigan please follow the State of Michigan's response by visiting: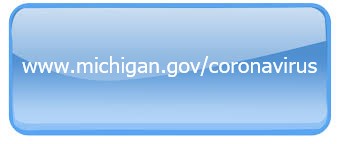 ---
SUPERVISOR
Kern Slucter
Office Hours:
by appointment
Address:
300 W. Jefferson Dimondale, MI 48821
Phone:
(517) 648-3528
Email:
supervisor@windsortownship.com
ASSESSOR
Peter Preston
Office Hours:
Tuesday
9:00 – 4:00 &
Other Hours by appt.
Address:
300 W. Jefferson Dimondale, MI 48821
Phone:
(517) 646-0040
Email:
windsorassessor@gmail.com
TREASURER
Sue Fritts
Office Hours:
Monday – Friday
9:00am – 4:00pm
Address:
405 W. Jefferson Dimondale, MI 48821
Phone:
(517) 646-0772
Email:
treasurer@windsortownship.com
CLERK
Lisa Rumsey
Office Hours:
Monday – Friday
9:00am – 4:00pm
Address:
405 W. Jefferson Dimondale, MI 48821
Phone:
(517) 646-0772
Email:
clerk@windsortownship.com
Emergency Services
Address:
Building 300 W. Jefferson Dimondale, MI 48821
Phone:
(517) 646-0893