---
WINDSOR CHARTER TOWNSHIP
BOARD OF APPEALS
NOTICE OF PUBLIC HEARING
The Windsor Charter Township Board of Appeals will conduct a Public Hearing on Tuesday, November 29, 2022, beginning at 7:00 pm at the Windsor Charter Township Meeting Room, 300 W. Jefferson, Dimondale, MI  48821.  Richard McBride is requesting a waiver of the 150' road frontage requirement as called for in the Zoning Ordinance so can split off a piece of property located at 10574 Dimondale Hwy (part of parcel 080-014-300-100-00).  Written comments will be considered and may be forwarded to the Windsor Charter Township Offices until 4:00 pm Tuesday, November 29, 2022.  Please call 517-646-0772 for further information.  Anyone with special needs should contact the office during regular hours, Monday – Friday, 9 am to 4 pm.
---
Winter Tax Bill Deferment/ Delayed Payment
Winter taxes can be deferred on your principal residence until April 30, 2023. To qualify, household income cannot exceed $40,000 for the preceding calendar year, and one of the following must be met:
– 62 years or older
– Paraplegic
– Eligible Service Person, Eligible Veteran, or their Eligible Widow/Widower
– Totally and permanently disabled
A form must be completed and filed by February 28, 2023. If you defer your winter taxes, they will be due and payable on April 30, 2023. To request a form contact Sue Fritts, Windsor Charter Township Treasurer, at 405 W. Jefferson, Dimondale, MI, phone 517-646-0772, or email treasurer@windsortownship.com.
---

Taking Applications to hire Full-Time and Part Time Firefighter/Paramedics/EMTS
Windsor Township Emergency Services is accepting applications and has openings for both Full and Part Time Firefighter/Paramedics and EMTS. These positions work either 12 or 24 hour shifts depending on which position(s) are filled.
The Emergency Services department provides coverage for the Citizens of Windsor Charter Township, the Village of Dimondale Michigan as well as those that travel thru it with 6 miles of I-96 and I-69.
Windsor Charter Township offers competitive salaries based on experience and variable work hours for part time.
Full-Time employees are offered Competitive Salaries based on experience, paid Health Care Benefits with no employee match, 401A retirement with Township Match, Holiday Pay for employees working them, Vacation and sick time paid accrued per pay period.
Free Continuing Education Credits, BLS and ACLS certifications for employees.
Apply in person at the Emergency Services Building @ 300 W. Jefferson, in Dimondale, Michigan.
Applicant Requirements:  State of Michigan Licensed, Paramedic or EMT, State of Michigan Certified, Firefighter I and II or willing to attend the class.  Hazmat Ops Certified, Current ACLS and or BLS Card, Holders Must possess valid Drivers License, Must have MJFTC Drivers Training Certification, Must pass background check, Must pass physical examination.
For more information, please contact Chief Phil Miller @ 517-646-0893 – Monday thru Thursday between 8 am and 3 pm
---
COVID-19 (Novel Coronavirus)
For information on the COVID-19 outbreak, including COVID-19 vaccine information, visit Barry Eaton County Health Department's

Coronavirus page

.
For the latest news and information related to COVID-19 in Michigan please follow the State of Michigan's response by visiting: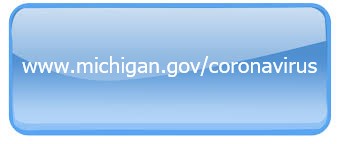 ---
SUPERVISOR
Kern Slucter
Office Hours:
by appointment
Address:
300 W. Jefferson Dimondale, MI 48821
Phone:
(517) 648-3528
Email:
supervisor@windsortownship.com
ASSESSOR
Peter Preston
Office Hours:
Tuesday
9:00 – 4:00 &
Other Hours by appt.
Address:
300 W. Jefferson Dimondale, MI 48821
Phone:
(517) 646-0040
Email:
windsorassessor@gmail.com
TREASURER
Sue Fritts
Office Hours:
Monday – Friday
9:00am – 4:00pm
Address:
405 W. Jefferson Dimondale, MI 48821
Phone:
(517) 646-0772
Email:
treasurer@windsortownship.com
CLERK
Lisa Rumsey
Office Hours:
Monday – Friday
9:00am – 4:00pm
Address:
405 W. Jefferson Dimondale, MI 48821
Phone:
(517) 646-0772
Email:
clerk@windsortownship.com
Emergency Services
Address:
Building 300 W. Jefferson Dimondale, MI 48821
Phone:
(517) 646-0893