THE TOWNSHIP OFFICES WILL BE CLOSED THURSDAY, NOVEMBER 25 AND FRIDAY NOVEMBER 26, 2021 FOR THE THANKSGIVING HOLIDAY!
---
WINDSOR CHARTER TOWNSHIP PLANNING COMMISSION
NOTICE OF PUBLIC HEARING FOR A SPECIAL USE PERMIT AND A CHANGE OF ZONING
The Windsor Charter Township Planning Commission will conduct two Public Hearing on Wednesday, December 8, 2021, beginning at 7:00 p.m., at the Windsor Charter Township Meeting Room, Emergency Services Building, 300 W. Jefferson, Dimondale, MI  48821.
First public hearing will be the consideration of a request for a Special Use Permit filed by MDAJ Holdings, LLC, on 5943 N. Michigan Road, parcel number 080-013-200-045-00. The SUP is being requested for a Medical and Adult-Use Marihuana Class C Cultivation Facility.
The second public hearing is on a change of zoning, from B-1 (Business) to M-1 (Industrial), has been requested for Parcel No. 080-017-100-175-00 on Lansing Road. It is their desire to build a 5000 square foot structure for the operation of a Marihuana Class C Cultivation Facility.
Anyone with special needs in order to attend this meeting should contact the office during business hours at 517-646-0772. A copy of the application is available for public inspection at the Township Office, 405 W. Jefferson, Dimondale, MI  48821 during regular office hours (Monday through Friday 9:00 AM to 4:00 PM). Written comments will be considered and may be forwarded to the Windsor Charter Township Office until 4:00 p.m. on Wednesday, December 8, 2021.  Please call (517) 646-0772 or email clerk@windsortownship.com for further information.
Lisa A. Rumsey, Clerk
Windsor Charter Township
---
WINDSOR CHARTER TOWNSHIP BOARD OF APPEALS
The Board of Appeals Public Hearing previously scheduled
for Thursday, December 16, 2021 has been CANCELLED.
---
Winter Tax Bill Deferment/ Delayed Payment
Winter taxes can be deferred on your principal residence until April 30, 2022. To qualify, household income cannot exceed $40,000 for the preceding calendar year, and one of the following must be met:
62 years or older
Paraplegic
Eligible Service Person, Eligible Veteran, or their Eligible Widow/Widower
Totally and permanently disabled
A form must be completed and filed before February 28, 2022. If you defer your winter taxes, they will be due and payable by April 30, 2022. To request a form contact Sue Fritts, Windsor Charter Township Treasurer, at 405 W. Jefferson, Dimondale, MI, phone 517-646-0772, or email treasurer@windsortownship.com.
---
COVID-19 (Novel Coronavirus)
For information on the COVID-19 outbreak, including COVID-19 vaccine information, visit Barry Eaton County Health Department's

 

coronavirus page

. 

Fill out

 

this form

 

to schedule vaccination (if eligible) or to be contacted when vaccinations are available to your priority phase/group.
---
For the latest news and information related to COVID-19 in Michigan
please follow the State of Michigan's response by visiting: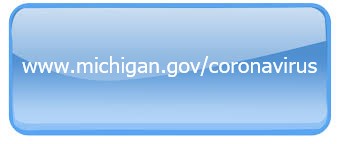 When visiting the state's Coronavirus response webpage, visitors can use "Robin," a new automated online assistant to easily access the latest information about the COVID-19 pandemic. As part of MDHHS's "Stay Home, Stay Well" initiative, a crisis text line is now available, allowing a confidential text conversation with a crisis counselor, simply by texting the keyword RESTORE to 741741.
---
SUPERVISOR
Kern Slucter
Office Hours:
by appointment
Address:
300 W. Jefferson Dimondale, MI 48821
Phone:
(517) 648-3528
Email:
supervisor@windsortownship.com
ASSESSOR
Peter Preston
Office Hours:
Tuesday
9:00 – 4:00 &
Other Hours by appt.
Address:
300 W. Jefferson Dimondale, MI 48821
Phone:
(517) 646-0040
Email:
windsorassessor@gmail.com
TREASURER
Sue Fritts
Office Hours:
Monday – Friday
9:00am – 4:00pm
Address:
405 W. Jefferson Dimondale, MI 48821
Phone:
(517) 646-0772
Fax:
(517) 646-7061
CLERK
Lisa Rumsey
Office Hours:
Monday – Friday
9:00am – 4:00pm
Address:
405 W. Jefferson Dimondale, MI 48821
Phone:
(517) 646-0772
Fax:
(517) 646-7061
Email:
clerk@windsortownship.com
Emergency Services
Address:
Building 300 W. Jefferson Dimondale, MI 48821
Phone:
(517) 646-0893