TOWNSHIP OFFICES WILL BE CLOSED
MONDAY, JANUARY 17, 2022 IN OBSERVANCE OF
MARTIN LUTHER KING JR DAY
---
Public Notice
Eaton County Board of Commissioners
Public Hearing
February 16, 2022  7:00 PM
The Eaton County Board of Commissioners will hold a public hearing for a proposed Off-Road Vehicle (ORV) ordinance on Wednesday, February 16, 2022 beginning at 7:00 PM in the Board of Commissioners' Room of the County Courthouse located at 1045 Independence Blvd, Charlotte, MI  48813.  The purpose of this hearing is to afford the public an opportunity to comment on the language of the proposed Off-Road Vehicle (ORV) ordinance under consideration by the Board of Commissioners.  The complete text of the proposed ordinance is available on the County's website https://www.eatoncounty.org/DocumentCenter/View/4760/Notice-of Public-Hearing-on-the-Proposed-ORV-Ordinance and available for review in the County Clerk's Office Monday through Friday between 8:00 am and 5:00 pm.  comments may also be submitted in writing to Eaton County Board of Commissioners, 1045 Independence Blvd, Charlotte, MI  48813 or via email to countyclerk@eatoncounty.org.
---
Winter Tax Bill Deferment/ Delayed Payment
Winter taxes can be deferred on your principal residence until April 30, 2022. To qualify, household income cannot exceed $40,000 for the preceding calendar year, and one of the following must be met:
62 years or older
Paraplegic
Eligible Service Person, Eligible Veteran, or their Eligible Widow/Widower
Totally and permanently disabled
A form must be completed and filed before February 28, 2022. If you defer your winter taxes, they will be due and payable by April 30, 2022. To request a form contact Sue Fritts, Windsor Charter Township Treasurer, at 405 W. Jefferson, Dimondale, MI, phone 517-646-0772, or email treasurer@windsortownship.com.
---
COVID-19 (Novel Coronavirus)
For information on the COVID-19 outbreak, including COVID-19 vaccine information, visit Barry Eaton County Health Department's

 

coronavirus page

. 

Fill out

 

this form

 

to schedule vaccination (if eligible) or to be contacted when vaccinations are available to your priority phase/group.
---
For the latest news and information related to COVID-19 in Michigan
please follow the State of Michigan's response by visiting: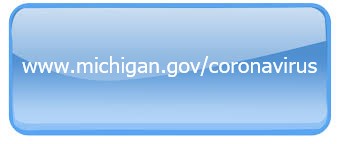 When visiting the state's Coronavirus response webpage, visitors can use "Robin," a new automated online assistant to easily access the latest information about the COVID-19 pandemic. As part of MDHHS's "Stay Home, Stay Well" initiative, a crisis text line is now available, allowing a confidential text conversation with a crisis counselor, simply by texting the keyword RESTORE to 741741.
---
SUPERVISOR
Kern Slucter
Office Hours:
by appointment
Address:
300 W. Jefferson Dimondale, MI 48821
Phone:
(517) 648-3528
Email:
supervisor@windsortownship.com
ASSESSOR
Peter Preston
Office Hours:
Tuesday
9:00 – 4:00 &
Other Hours by appt.
Address:
300 W. Jefferson Dimondale, MI 48821
Phone:
(517) 646-0040
Email:
windsorassessor@gmail.com
TREASURER
Sue Fritts
Office Hours:
Monday – Friday
9:00am – 4:00pm
Address:
405 W. Jefferson Dimondale, MI 48821
Phone:
(517) 646-0772
Fax:
(517) 646-7061
CLERK
Lisa Rumsey
Office Hours:
Monday – Friday
9:00am – 4:00pm
Address:
405 W. Jefferson Dimondale, MI 48821
Phone:
(517) 646-0772
Fax:
(517) 646-7061
Email:
clerk@windsortownship.com
Emergency Services
Address:
Building 300 W. Jefferson Dimondale, MI 48821
Phone:
(517) 646-0893