Broadband Communication Council Survey
The Eaton County Broadband Communication Council launched a new effort to expand and improve high- speed internet access across Eaton County.
A kickoff summit was held on September 1, 2021 in the Board of Commissioners Room at the Eaton County Courthouse, with attendees representing a wide range of local government, economic development, business, education, and other public organizations.
You can share your current connectivity situation as input for Eaton County's resulting action plan by clicking on the link below and taking a 10-minute survey before October 15, 2021:
SURVEY  –  https://myconnectedcommunity.org/eaton-county
For those without internet access or who prefer to take the survey in printed form, you can pick up a copy of the Eaton County Broadband Survey at the township office, 405 W. Jefferson St, Dimondale, MI  48821.  
---
YOUTH MENTAL HEALTH
& SOCIAL MEDIA
TUESDAY, OCT.  19, 2021 | 7:00 PM


DIMONDALE PRESBYTERIAN CHURCH:  GREAT ROOM




162 BRIDGE ST. DIMONDALE MI, 48821
Please Join in this important Community Presentation and Discussion
Please Welcome:
Melea T. Belton, MA, MS, LPC, NCC
Certified Prevention Specialist
Coordinator of the Ingham Substance Awareness and Prevention Coalition (ISAP)
Behavior and Mental Health Program Coordinator
Eaton RESA – Prevention Program Services
             
Dimondale Home Culture Club
Since 1907
---
WINDSOR CHARTER TOWNSHIP
BOARD OF APPEALS
NOTICE OF PUBLIC HEARING
The Windsor Charter Township Board of Appeals will conduct a Public Hearing on Monday, October 11, 2021  beginning at 6:00 pm at the Windsor Charter Township Meeting Room, 300 W. Jefferson, Dimondale, MI  48821.  Harrington Outdoor Equipment Corp is requesting to install a 6 foot fence within the required front setbacks at 10895 Vermontville Hwy (part of parcel 080-023-400-101-00), instead of the 4 foot, required by Section 6.9.5(D) of the Windsor Charter Township Zoning Ordinance.  Written comments will be considered and may be forwarded to the Windsor Charter Township Offices until 4:00 pm Monday, October 11, 2021.  Please call 517-646-0772 for further information.  Anyone with special needs should contact the office during regular hours, Monday – Friday, 9 am to 4 pm.
Lisa A. Rumsey, Clerk
Windsor CharterTownship
---
NOTICE OF REGISTRATION FOR THE SPECIAL ELECTION
TO BE HELD ON TUESDAY, NOVEMBER 2, 2021
WINDSOR CHARTER TOWNSHIP, EATON COUNTY, MICHIGAN
TO THE QUALIFIED ELECTORS of Windsor Charter Township, Eaton County, Michigan
PLEASE TAKE NOTICE that any qualified elector of the County of Eaton, Michigan, who is not already registered, may register to vote online at www.mi.gov/vote, at the office of the Township Clerk; the office of the County Clerk; a Secretary of State branch office, or other designated state agency. Voters who are already registered may update their registration at www.expressSOS.com.
The last day for registering online, at the County Clerk's office or at a Secretary of State office will be Monday October 18, 2021.
After this date, anyone who qualifies as an elector may register to vote in person, with proof of residency (MCL 168.492) at Windsor Township Clerk's office, 405 W. Jefferson, Dimondale, MI  48821.
Regular Office Hours are Monday-Friday 9:00 am – 4:00 pm
Special house on Saturday October 30, 2021 9:00 am – 5:00 pm and
Election Day, Tuesday, November 2, 2021 7:00 am – 8:00 pm.
PLEASE TAKE NOTICE that the following proposal will appear on the ballot:
GRAND LEDGE PUBLIC SCHOOLS SINKING FUND MILLAGE PROPOSAL
This proposal will allow the school district to continue to levy building and site sinking fund millage previously approved by the electors.
Shall the limitation on the amount of taxes which may be assessed against all property in Grand Ledge Public Schools, Eaton, Clinton and Ionia Counties, Michigan, be increased by and the board of education be authorized to levy not to exceed .7921 mill ($0.7921 on each $1,000 of taxable valuation) for a period of 3 years, 2022, 2023 and 2024, to continue to provide for a sinking fund for the repair or construction of, and the purchase of real estate for sites for, school buildings and all other purposes authorized by law; the estimate of the revenue the school district will collect if the millage is approved and levied in 2022 is approximately $1,312,776?
Full text of ballot proposition may be obtained at the administrative offices of Grand Ledge Public Schools, 220 Lamson Street, Grand Ledge, MI 48837, telephone: (517) 925-5400.
Sample ballots may be viewed at www.mi.gov/vote or at your local clerk's office.
ABSENT VOTER BALLOTS
Any registered voter may request an Absent Voter Ballot.  No reason required.
Your township office must have a signed application to issue an Absent Voter Ballot. Applications are available at 405 W. Jefferson St., Dimondale, MI  48821 or by visiting https://mvic.sos.state.mi.us/.
Monday, November 1, 2021 at 4:00 pm is the deadline to request an absentee ballot except for those who register to vote on Election Day. Ballots issued on Monday, November 1, 2021 must be requested and voted in person at the township office.
Those registering to vote on Election Day, Tuesday, November 2, 2021, are eligible to receive an absent voter ballot at the township office.
MONDAY, OCTOBER 18, 2021
LAST DAY FOR VOTER REGISTRATION OTHER THAN IN-PERSON
Persons with special needs as defined by the Americans with Disabilities Act should contact the clerk's office, or call the Michigan Relay Center TDD # 1-800-649-3777
LISA A. RUMSEY, CLERK
WINDSOR CHARTER TOWNSHIP
---
Summer Tax Bill Deferment/ Delayed Payment
Summer taxes can be deferred on your principal residence until February 14, 2022. To qualify, household income cannot exceed $40,000 for the preceding calendar year, and one of the following must be met:
62 years or older
Paraplegic
Eligible Service Person, Eligible Veteran, or their Eligible Widow/Widower
Totally and permanently disabled
A form must be completed and filed before September 15, 2021. If you defer your summer taxes, they will be due and payable by February 14, 2022. To request a form contact Sue Fritts, Windsor Charter Township Treasurer, at 405 W. Jefferson, Dimondale, MI, phone 517-646-0772, or email treasurer@windsortownship.com.
---
COVID-19 (Novel Coronavirus)
For information on the COVID-19 outbreak, including COVID-19 vaccine information, visit Barry Eaton County Health Department's

 

coronavirus page

. 

Fill out

 

this form

 

to schedule vaccination (if eligible) or to be contacted when vaccinations are available to your priority phase/group.
---
For the latest news and information related to COVID-19 in Michigan
please follow the State of Michigan's response by visiting: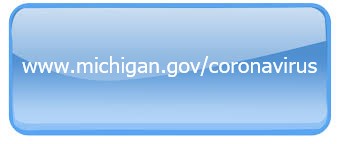 When visiting the state's Coronavirus response webpage, visitors can use "Robin," a new automated online assistant to easily access the latest information about the COVID-19 pandemic. As part of MDHHS's "Stay Home, Stay Well" initiative, a crisis text line is now available, allowing a confidential text conversation with a crisis counselor, simply by texting the keyword RESTORE to 741741.
---
SUPERVISOR
Kern Slucter
Office Hours:
by appointment
Address:
300 W. Jefferson Dimondale, MI 48821
Phone:
(517) 648-3528
Email:
supervisor@windsortownship.com
ASSESSOR
Peter Preston
Office Hours:
Tuesday
9:00 – 4:00 &
Other Hours by appt.
Address:
300 W. Jefferson Dimondale, MI 48821
Phone:
(517) 646-0040
Email:
windsorassessor@gmail.com
TREASURER
Sue Fritts
Office Hours:
Monday – Friday
9:00am – 4:00pm
Address:
405 W. Jefferson Dimondale, MI 48821
Phone:
(517) 646-0772
Fax:
(517) 646-7061
CLERK
Lisa Rumsey
Office Hours:
Monday – Friday
9:00am – 4:00pm
Address:
405 W. Jefferson Dimondale, MI 48821
Phone:
(517) 646-0772
Fax:
(517) 646-7061
Email:
clerk@windsortownship.com
Emergency Services
Address:
Building 300 W. Jefferson Dimondale, MI 48821
Phone:
(517) 646-0893